With years of experience, the Misencik team is here to help with all of your orthodontic needs.
Learn What To Expect
"We want you and your family to smile for a lifetime"
---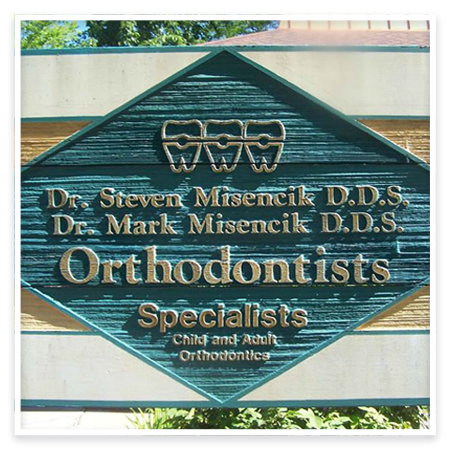 "Our practice is unique in that we take great care to treat dental and facial irregularities "holistically" ensuring that not only the teeth are in alignment but that the whole profile is balanced."
---
Our goal is to bring the teeth, lips and jaws into proper alignment for optimal facial balance, in most cases without removing permanent teeth. Drs. Misencik have the specialized equipment, facility and staff to properly address today's most demanding orthodontic needs in a warm and caring environment.
New Patient Special
---
New Patients Receive a Free Exam, Consultation, Photos & X-Rays
Schedule Appointment
Have a Question?
---
Please feel free to contact us with any questions, or to set up your first exam!
Contact Us
Misencik Orthodontics
Office Location
16363 Pearl Road
Strongsville, Ohio 44136
Tuesday
11:00am to 7:00pm
Thursday
7:00 am to 4:00 pm
Friday
8:00 am to 4:00 pm