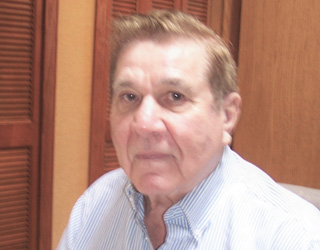 Dr. Steven Misencik, DMD
Orthodontist
Dr." Steve" Misencik is a Cleveland native. He attended Kent State University and John Carroll University. He then attended Case Western Reserve University where he earned his Bachelor of Science Degree, his Doctor of Dental Surgery Degree and his Doctor of Dental Medicine Degree. Dr. Steve then joined the United States Air Force.
He was assigned to the Strategic Air command at Westover Air Force Base in Massachusetts where raised to the rank of Captain while practicing a rotating internship in many phases of Dentistry. While at the base, he pursued aviation training leading to his private pilot license.
After leaving the Air Force he practiced General Dentistry for 15 years. He decided to become an orthodontist and was accepted into the University of Pittsburgh Orthodontic Program to become a specialist. The program was strongly geared toward treating patients without extracting teeth and toward the orthopedic correction of jaw relationships, mal-aligned teeth in addition to facial esthetics. He believes in treating the entire face "holistically".
"One of my greatest satisfactions, however," said Dr. Steve, "is helping raise someone's self- esteem through a great, healthy smile".
Dr. Steve really enjoys being an Orthodontist and has a great sense of humor. His patients actually "look forward" to their visits because he makes them laugh and is a little eccentric; like keeping the Christmas Tree up (live tree) and re-decorating it for Valentine's Day and each new holiday until July 4th!
He likes to sing and jokes that he "sells earplugs" to his patients.
Professionally, he is a perfectionist and each smile he "creates" is a "work of art".
Have a Question? Send us a note.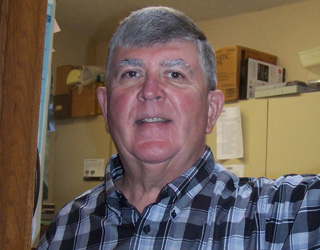 Dr. Mark S. Misencik, DDS
Orthodontist
Mark Misencik, or as he is better known by his patients as, "Dr. Mark," is the other doctor in the office who looks very much like Dr. Steve. Dr. Mark was born and raised in Sagamore Hills, Ohio where he attended Nordonia High School and graduated in 1974.
Upon graduation, he attended John Carroll University and later transferred to Miami University where he received his Bachelor of Arts degree in Zoology. In 1980 Dr. Mark was accepted into the dental program at Case Western Reserve University. Four years later he received his Doctor of Dental Surgery degree, (better known as a D.D.S. degree).
Prior to going back to school for orthodontics, Dr. Mark practiced general dentistry. In 1986 Dr. Mark was granted admission into the Orthodontic program at Fairleigh Dickinson University in Hackensack, New Jersey. Upon graduation in 1988, Dr. Mark joined the Misencik practice.
Dr. Mark is known as the quiet one in the office. He is quiet; but definitely not shy. He has been practicing orthodontia in Strongsville for over twenty-eight years and really enjoys the health care profession and working with the patients.
This "quiet" Doctor and his wife have no children but two canines, Lula and Wylie. Dr. Mark enjoys traveling, and sports. In the summer he likes to be outdoors near the lake when he is not concentrating on his many outdoor home chores. His John Deere riding lawn mower happens to be his best friend in the summertime!